Medicana Health Group
Medicana Health Group, which aims to provide healthcare services to every segment of society at international standards, increases the patient satisfaction with its transparent, reliable and compassionate approach for the patients, and thus, the Group has been regarded as one of the most valuable brands in our country and has received the title of the health institution mostly preferred by the patients, through its quality in healthcare services.
What can we offer you?
Wide range of
medical services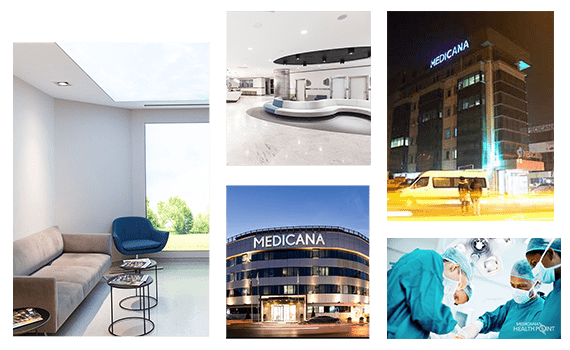 What does Medicana Healthpoint offer?
What do we provide you with in your operations processes?
We provide transfer before and after the operation.
We provide assurance before and after the operation.
We provide accommodation before and after the operation.
Professional staff
Hospitals employ a variety of health professions to deliver competent, ethical and professional services. It is essential that all professions work in an integrated fashion to deliver quality patient-centred care.
Affordable prices
We continue to provide affordable services with the highest quality and hygiene in all health issues.We work with reliable service, expert staff and reasonable price policy.
Great services
In Medicana; We provide services in more than 100 branches with 13 hospitals. As an international hospital; we always provide service to our domestic and international patients.
Support
Before and after the operation; Our expert team continues to serve you. You can contact us by filling out the form above for all your questions and appointments.
MEDICANA HEALTHPOINT
4 Steps to a Successful Hair Transplant
MEDICANA HEALTHPOINT
4 Steps to a Successful Hair Transplant
Consultation
Evaluate hair loss location and extent of loss
By understanding how much hair has been lost, the doctor will have a good idea of how much hair will need to be grafted, where it should be implanted, and how many procedures may be necessary.
Decide on best strategy for grafting
Depending on the the extent of hair loss and the patient's personal preferences, the doctor will choose the most appropriate grafting procedure.
Pre-procedure Preparation
Demark the area that will receive the hair transplants
This important stage is where the new hairline is "designed" with input from the patient and with the experience of the surgeon. The area that will receive the grafts is drawn for reference during the transplantation process.
Numbing medication and a Mild sedative is given
No general anesthesia is necessary during the procedure – only numbing medication (local anesthesia) is administered to the patient, similar to what is used by dentists. A mild oral sedative can be provided to help calm the patient if needed.
Hair grafts are cleaned and disinfected
A clean and disinfected area makes it easier to safely extract the grafts.
Grafts are extracted via two different methods:
Strip method
A strip of skin with healthy follicles is surgically removed from a concealable area, usually the back of the head. The incision is painlessly closed with sutures or staples.
FUE method
Groupings of follicles are removed by punching small holes in the surface of the donor scalp. These shallow punch holes are distributed evenly across the donor area leaving tiny scars.
Grafts are prepared under microscopes to become "follicular units" that are ready for implantation.
Each follicular unit contains a group of 1 to 4 healthy, living follicles.
Hundreds or thousands of these follicular units are implanted in the demarcated area.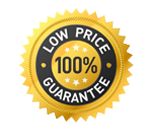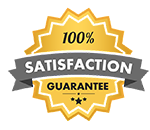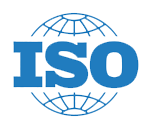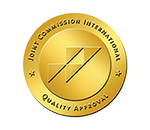 Patient Testimonials
What Our Patients Say
"The services and qualities were according to what they sent me on WhatsApp. The doctor was a very nice man and translator was such a helpful young man. "
– Nicolas Reyner
"I came there for hair transplant, ı am happy with result, they check the head photos regularly. postpurchase service is perfect"
– Layeba Mendoza
"Cant say how happy I am from Medicana, Almost everything was considered by their support team. he only bothering problem was finding the transfer in my arrival at the airport."
– Kevin Calson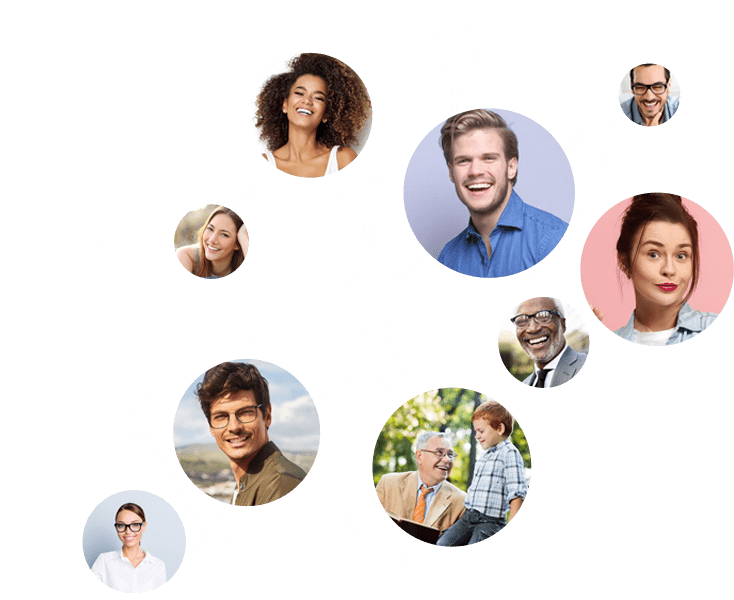 MEDICANA HEALTHPOINT
Latest Medicare news